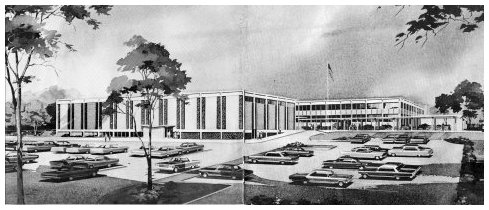 By 1968, there were over 3,000 children enrolled in the schools of the Peters
Township School District --more students than the total population of the township
in 1950. The new high school building at 264 East McMurray Road opened for
students on September 16, 1968. The total cost of the project was $4,169, 000.
This photograph is from the dedication program of September 21, 1969.